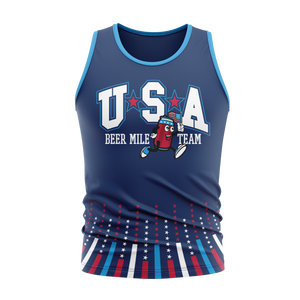 The 2023 USA Beer Mile Team Tank is here!!
The official USA Beer Mile Team tank for 2023, worn by Team USA at the 2023 Beer Mile World Classic
Your new go-to drinking, party and running tank is here. This super lightweight tank is fully sublimated with vibrant colors and a nice form fit.
Subscribe to our newsletter
Get an immediate discount, the latest beer mile news, results, and swag. Directly to your inbox.
Beasts of the Beer Mile
Meet the Elite Beer Milers
Meet the beer mile's top performing men and women that travel the world to chug and run. 
Meet Your Country's Team
Meet the men and women representing their country's beer mile team.
Beer Mile Records & Results
View beer mile records, results, and videos of the top beer mile performances.
Learn More About the Beer Mile
The Sport of the Beer Mile
What makes the beer mile so compelling as a competitive sport? Will it continue to grow to mainstream level?
Beer Mile Rules
New to the beer mile or needs a refresher on the rules? Prep for your next beer mile by viewing the official rules here.
Beer Mile Training
Ever wondered how elite beer milers train? We got the scoop from Beer Mile American Record Holder Chris Robertson.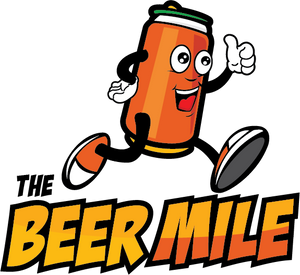 About TheBeerMile.Org
TheBeerMile.Org is the beer mile hub, dedicated to providing the latest beer mile news, swag, and events. Our mission is to promote the sport of the beer mile so that more people have the opportunity to partake in an event that has entertained and united many running clubs, teams, and communities across the globe.
The beer mile is all about having fun and competing for bragging rights. Running and drinking enthusiasts alike come together in this underground event to test their fitness and stomach capacity in a race to consume four beers and run four laps around a track faster than competitors. Some do it for the lulz. For others, it is their marquee event.
The once siloed, sub-culture of this extreme sport has begun its leap into the mainstream the past few years with sanctioned, world championship events. We are here to push the progression of the beer mile into the TV of every home and make it the next big water cooler topic at all workplaces near you.